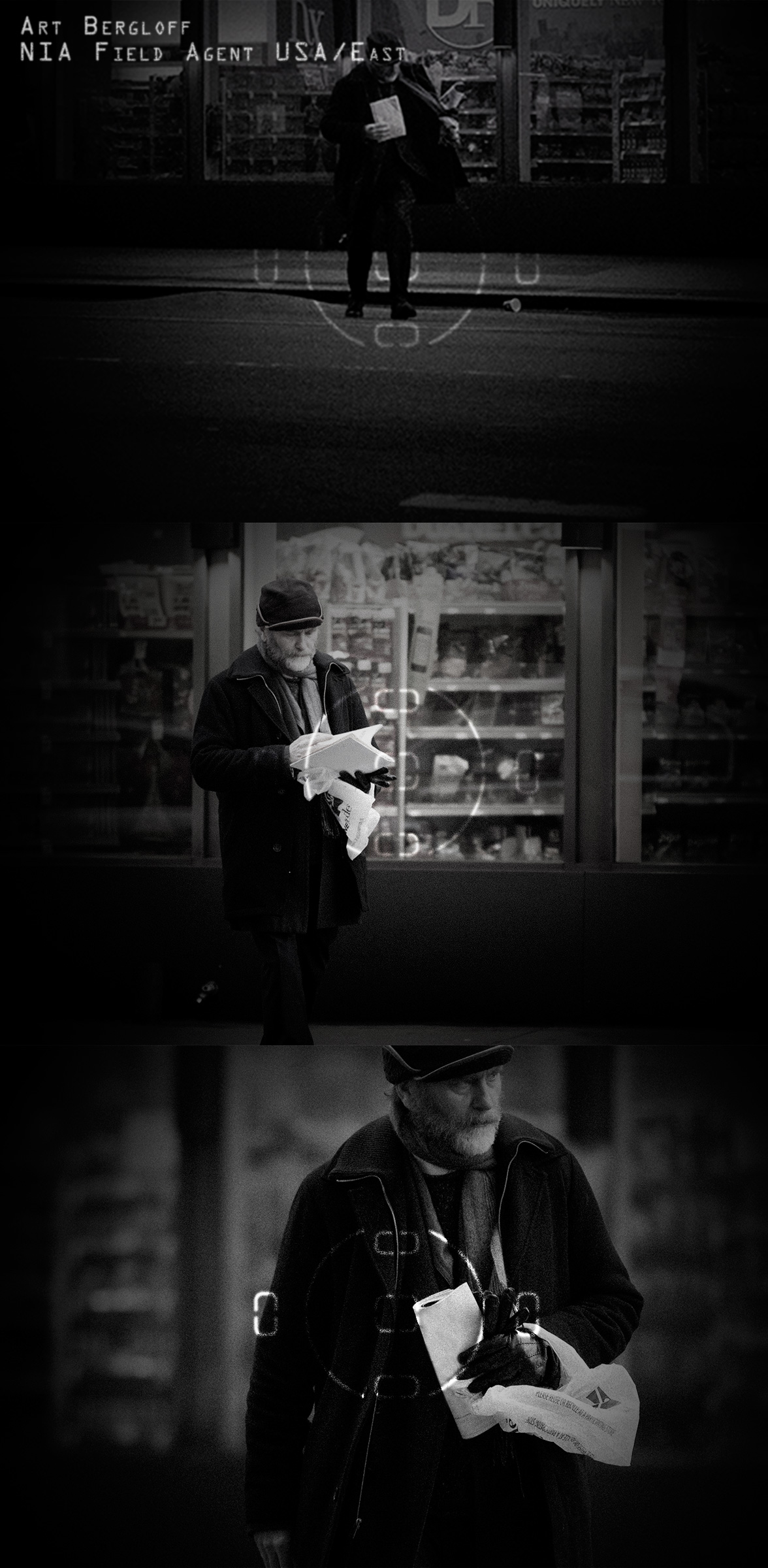 It's rare when one manages to catch a glimpse of an NIA agent.
For the most part they tend to stay invisible and under the radar.
A fellow investigator was able to come across these photos and she sent them my way.
NIA Field Agent USA/East Art Bergloff is spotted just outside a suspected front operation for NIA dead-drops.